Equipment
BCT-II
BCT-II is a general-purpose equipment, not specialized for specific application. It is rather development kit to test in laboratory.
BCT-III
BCT-III is a handy and user friendly equipment. It can realize specific applications such as glucose sensor, DNA sequencer, bacteria or viruses counting, ion chromatography, and so on.
JPES-01
Electronic stethoscope
Medical device approval number:229AFBZX00007000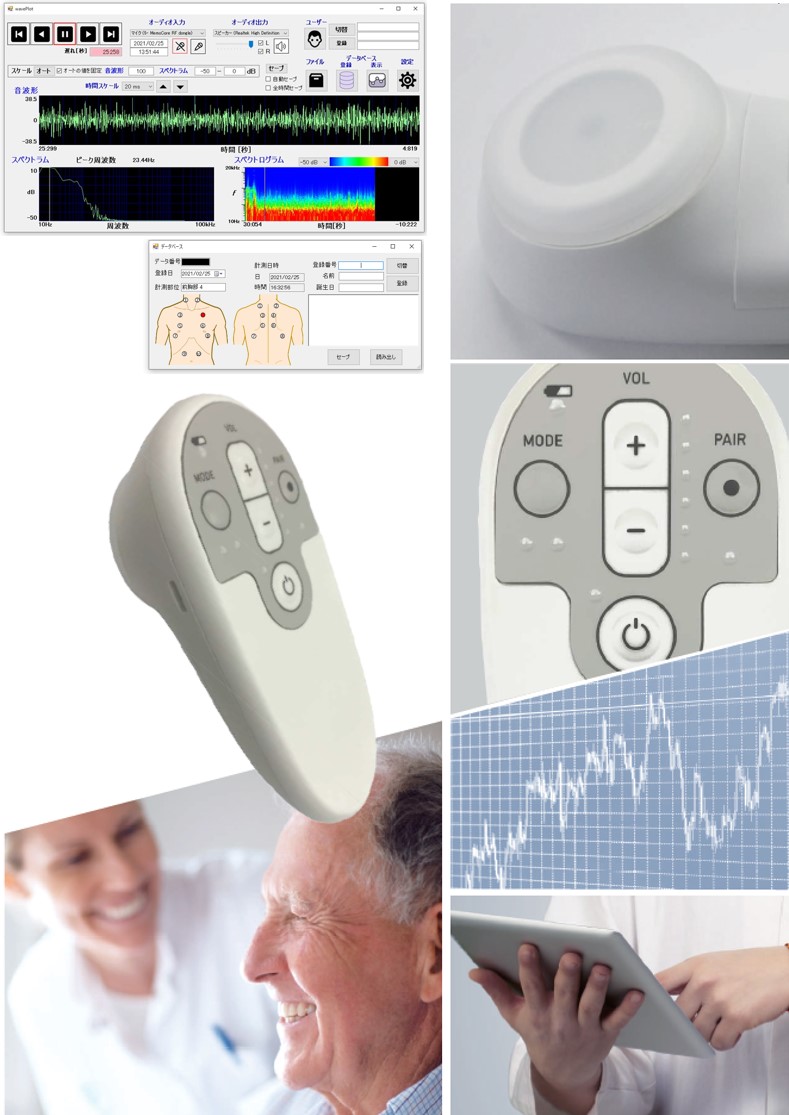 Bodyphone
Electronic stethoscope
consumer version
45mm x 85mm x 27mm 40g
Bodyphone mini
48mmΦ x 25mm 27g
Bodyphone separate
40mmΦ x 12mm 14g
Contact
2-57-2 Inadaira Musashimurayama-shi,
Tokyo, 208-0023, Japan
TEL +81-42-520-3770
FAX +81-42-520-3778
©2015 BioCMOS Co., Ltd. All rights reserved.